5550/5570
EXPLORER drive
Innovative building design that seamlessly integrates market-leading, flexible workspaces with an elevated tenant experience — all in one of the best office communities in the GTA.
ultra-modern & intelligent building design at work
A contemporary, state-of-the-art office building within one of the best office complexes in the GTA.
As the centrepiece of Aerocentre, 5550/5570 Explorer Drive was designed to attract and support some of the world's most progressive businesses. With intelligent building technologies, best-in-class building management systems and sustainable design built into its core, tenants at 5550/5570 Explorer Drive can enjoy maximum comfort within optimized and flexible floorplates.
Designed by celebrated architects Sweeny&Co, the building has won several awards and has most notably been awarded BOMA Best Platinum, fitwel, BOMA 360, TOBYand BOMA Management Excellence.
The building has achieved LEED Gold Certification — the global standard in sustainability achievement and leadership — ensuring that tenants have the best framework possible for a healthy, efficient and eco-friendly workspace.
Nearby Max Ward Park features paved walking paths, tennis courts, baseball diamonds and a soccer field giving employees ample green space at their doorstep. While access to Toronto Pearson International Airport, Kipling Station and major 400-series highways are minutes away, connecting business to the rest of Mississauga, the GTA and the world.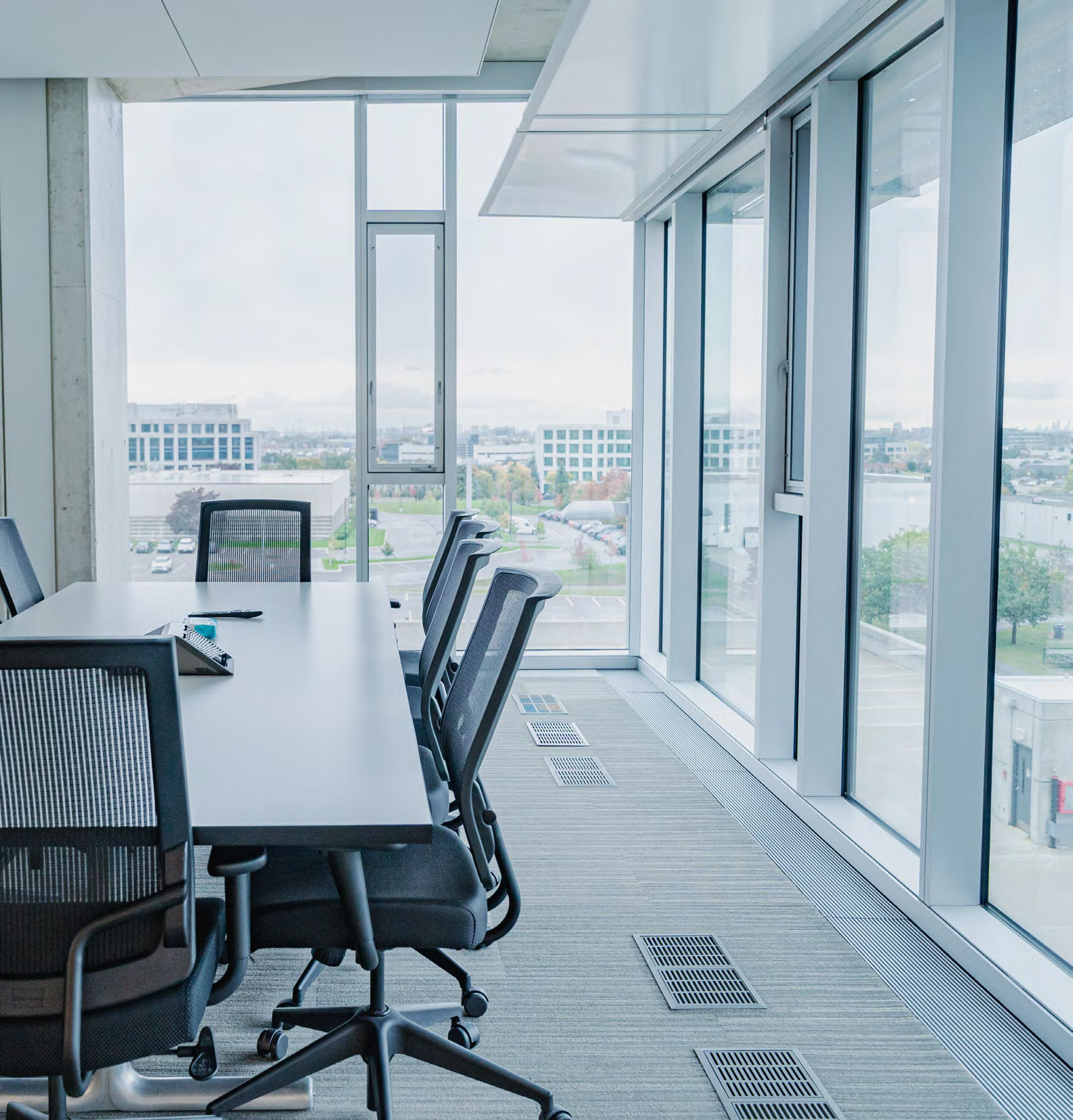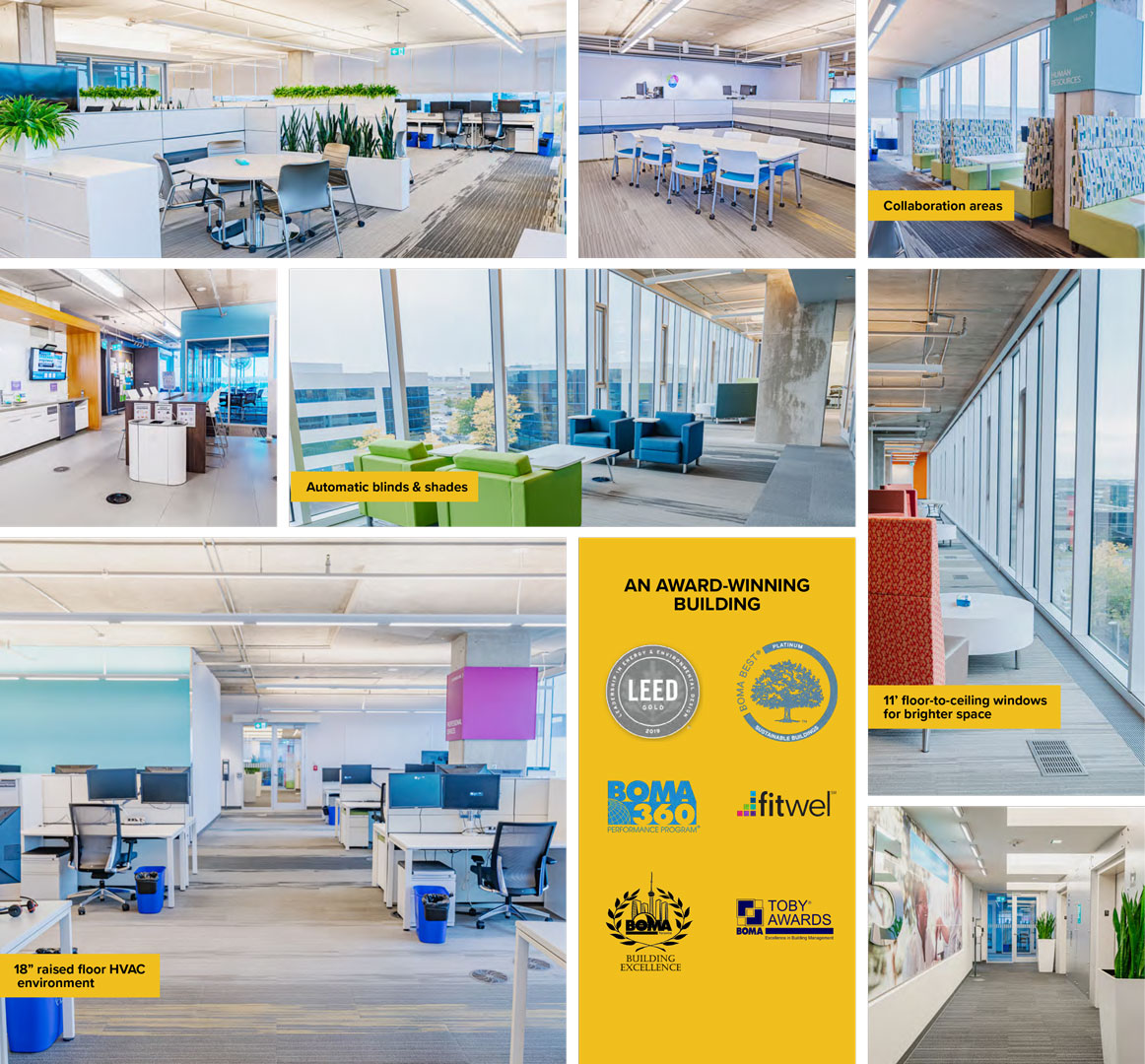 BUILT-out AND READY FOR DAY ONE
AVAILABILITY
Suite 500 — 46,272 SF
Suite 600 — 46,272 SF
Suite 801 — 22,672 SF
TIMING
Immediately
Immediately
Immediately
ASKING RENT
$23.50 PSF
T&O (2023 EST.)
$16.39 PSF
COMMENTS
Premium, built-out full and half floors with high quality leaseholds featuring an open concept design. Individual pods for focused work and multiple meeting rooms create one of the best environments for individual work and collaborative gatherings.
CERTIFICATIONS
— LEED Gold
— BOMA Best Platinum
PREMIUM OFFICE & BUILDING FEATURES
— 18" raised floor HVAC environment
— 11' floor-to-ceiling windows with automatic
blinds
— Large efficient floorplates
— State-of-the-art building management
systems
— On-site property management team
— Covered deck parking
— Furniture available